Do you think direct mailers are outdated or ineffective? While digital marketing has given brands the ability to target a more specific audience in a cost-effective way, there is a lot of competition to get attention in the virtual space. Print has become more cost-effective than it used to be and offers a diverse angle in your marketing strategy.

Here are the reasons we believe direct mail marketing isn't dead at all.
Direct Mail Marketing Statistics
B2B businesses can get an average

9%

response rate when targeting house lists.

Sending direct mailers to prospects offers the highest advertising ROI, at 112%.

70%

of buyers feel direct mail is more personal than online ads.

Direct mail open rates can be as high as 90%.

The average direct mail response rate is around 5% for prospect lists.

Response rates for direct mailers are 5x-9x higher than any other channel.

Using a name on a personalized direct mailer increased response rates by 135%.

39% of buyers will try out a business because of direct mail.
8 Reasons to Send Direct Mailers
Why is direct mail still working? Here are nine reasons you should still consider direct mail in your marketing strategy.
The Competition Is Light
When you send out a direct mailer or letter, your prospect is more likely to notice it. While PPC ads offer effective marketing, there is less competition vying for your prospect's attention when sending out direct mail. While you might think the lack of competition says direct mail must not be working, the statistics paint a different picture.
People Like Print
While digital is a crucial part of today's culture, print is far from dead. No matter how much digital content is available, people still like to have things they can physically hold. The USPS says people enjoy finding postcards, catalogs, magazines or notes in the mailbox. Interesting design, catchy messages and quality printing can really grab the eye and cause your prospects to take a second look.
Direct Mail Has Few Distractions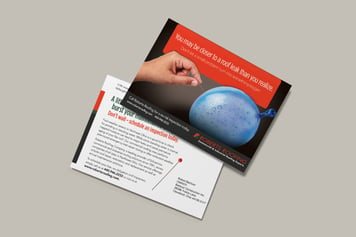 Each prospect has to decide what they are going to throw away from their mail stack. In other words, your direct mail prospect has to decide your physical marketing piece is not worth keeping around. You aren't competing with other browser tabs or platforms—as people sort their mail, you have an opportunity to get undivided attention until they make that decision.
Accurate Lists Work Like Targeted Ads
It's important to keep your list up-to-date. However, if you have an accurate list, then you are sending out a campaign similar to a targeted ad or segmented email campaign. Keep track of your customers' data, including what attracts them and what pain points they face. You can use your mailing list knowledge to create unique mail pieces that attract and convert at a higher rate.
Direct Mail Pairs Well with Digital
It's important to remember there are two sides to the coin. Smart marketers use multiple channels to attract a broader audience and offer multiple touchpoints. You don't just run Instagram ads or send out a nurture campaign through email. Most marketers are also using Google ads or LinkedIn alongside their email campaign or Instagram ads. But don't forget traditional marketing as everyone focuses on digital migration; direct mail should be included in the strategy to help diversify your reach. Physical advertising is a great companion to your digital strategy.
Direct Mail Offers a Longer Lifetime
While some direct mail goes directly into the trash, the mail that is kept has a much longer lifetime than your average online ad. With an online ad, you have an opportunity to gain a click when your prospect first sees it, but it is usually replaced as soon as you scroll or navigate away from the page. This means digital ads may need many impressions before they attract further interest. Direct mail is often placed on a desk or in a visible place if someone is contemplating whether they want to pursue your deal, offering multiple impressions like the digital ad. As your mailer sits, it provides additional touchpoints to help form a connection between your brand and your prospect.
All Age Groups Like Mail
You tend to target very specific generations when you put your ads on online platforms or emails. While this can certainly help to target specific audiences, you may miss some of the key decision influencers as well as decision makers. Adding direct mailers to your strategy helps ensure you are targeting people from two different angles—their mailbox and their inbox.
Direct Mail Can Be Creative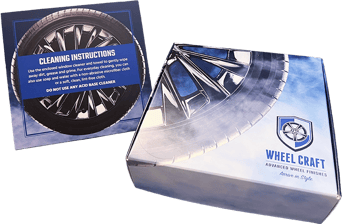 You can get wildly creative with direct mail. Direct mail can get really flashy if you want to put the time and money into creative. You can create multi-page pieces or send out boxes of promo items to help woo your prospects. Of course, it's important to make sure your spend is in line with the type of prospect list you are targeting, or you may face a low ROI. But direct mail gives you more space to be creative and grab attention with a multisensory product.
Do you want someone to help you put together a solid campaign that includes digital AND print? Strategic 7 Marketing is an award-winning, full-service marketing agency ready to help brands like yours build awareness through better outreach strategies. Contact Jonathan Ebenstein at jebenstein@strategicseven.com to get started!